About Us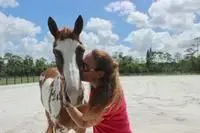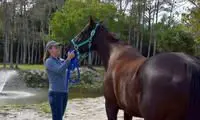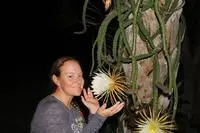 Welcome. I am the Co-Founder & Chief Compassion Officer at Dovecot Farm.
An avid explorer, I have lived and worked in six different countries across three different continents.
My journey started in West London. I grew up in an unusually international environment as my parents hosted visitors from all corners of our diverse planet. From Barcelona to Tokyo, we welcomed student guests into our London home over a decade.
Throughout my childhood, we went on a month long summer vacation to Andalucia, Southern Spain. In the 1970's, we would drive along the coast from Malaga in the direction of Jerez de la Frontera. We often stopped at the town of Tarifa, the point where the Atlantic Ocean meets the Mediterannean Sea. I would gaze onto the Atlas mountains, & exclaim, "Africa!"
Twenty years later, my career in advertising took me on a journey leaving Europe to spend a decade working in South Africa, Nigeria and United Arab Emirates. I do believe that my curiosity is ignited in unknown terrains.
It is my change agent mindset, & skillset to create resilience that I bring to this corner of the world: USA.
Now based in Florida with my husband and sons, I am proud to call the USA my home & country.
I bring my big brand communication expertise to my coaching business. I do believe that coaching is an adventure worthy of exploration. Coaching is not about reaching a destination. Coaching too is a journey.
I am a professional Life Coach specializing in personal growth, relationship and career coaching. I maintain a private practice at our horse farm Dovecot Farm. We are located in Loxahatchee, Florida. I serve as a private practitioner working with a broad spectrum of clients. In addition to being a professional Life Coach, I am proud to bring to the world an emerging experiential form of coaching - Equine Facilitated Learning & Coaching. I am truly grateful to have horses play a significant part in my life. My horses are partners within my coaching practice. I am a collaborative, solution-focused Life Coach. Through this approach, I provide support and practical feedback to help clients effectively address life's challenges. I also integrate resilience and mindfulness techniques providing a highly-personalized program tailored to you. With compassion and understanding, I work with you to help build on your strengths and attain the personal growth you are committed to achieving.
Academic Education
I hold a BSc in Business Studies from the CASS Business School, London, UK. I specialized in International Marketing.
In addition, I completed a Masters of European Business at ESCP (Ecole Superieure de Commerce de Paris), France.
I speak French and Spanish on a conversational level.
Certifications, Additional Training & Awards
Equissage Equine Horse Massage Accreditation, Round Hill, Virginia.
Join Up at Monty Roberts International School, Solvang, California.
Coach U Core Essentials Graduate
Equine Facilitated Learning & Coaching, Coaching with Horses with Kathy Pike, Berthoud, Colorado.
Certified DISC Coach
HeartMath Building Resilience Coach
Mindfulness Teacher
Sound Healing Practitioner
Twenty years from now you will be more disappointed by the things you didn't do than by the ones you did.
So throw off the bowlines.
Sail away from the safe harbor.
Catch the trade winds in your sails.
EXPLORE. DREAM. DISCOVER.